>
Home
>
Ministries
Prayer Ministries
Leader: Dr. C. Jordan
Our Commitment
We view prayer as a two way fellowship and communications with God which prepares us to fight life's battles.  Prayer is designed to adjust us to God more than adjust God to us. It brings us in line with God's will.  Prayer is an encounter with God.  It permeates all we do.
Our Theme
"Rejoice in the Lord always: and again I say, Rejoice. Let your moderation be known unto all men. The Lord is at hand. Be careful for nothing; but in every thing by prayer and supplication with thanksgiving let your requests be made known unto God.  And the peace of God, which passeth all understanding, shall keep your hearts and minds through Christ Jesus."      Philippians 4:4 - 7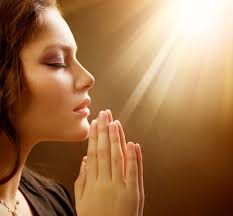 2 Chronicles 7:14
"If my people, which are called by my name, shall humble themselves, and pray, and seek my face, and turn from their wicked ways; then will I hear from heaven, and will forgive their sin, and will heal their land."   
Psalms  55: 16 - 17
As for me, I will call upon God; and the LORD shall save me.  Evening, and morning, and at noon, will I pray, and cry aloud: and he shall hear my voice."   
Psalms 31:3 
For thou art my rock and my fortress; therefore for thy name's sake lead me, and guide me.  
"There is no time or place in which it is inappropriate to offer up a petition to God. There is nothing that can prevent us from lifting up our hearts in the spirit of earnest prayer."   Ellen G. White
   Contact Us with Your Prayer Request