Upcoming Events
September 24, 2022,
Unshakeable Families One-day Conference – Join us September 24,
2022, at the Grace Outlet Seventh-day Adventist Church, 150 Green
Valley Rd, Sinking Spring, Pa. for a day filled with worship and seminars
on a variety of family-related topics. Our featured speaker is Pastor Tom
Grove, author of "Joshua's Men: Mentoring Men for Spiritual
Leadership" and serves as the associate director of ministry and
evangelism for the Texas Conference. Learn more and register at
paconference.org/family-ministries.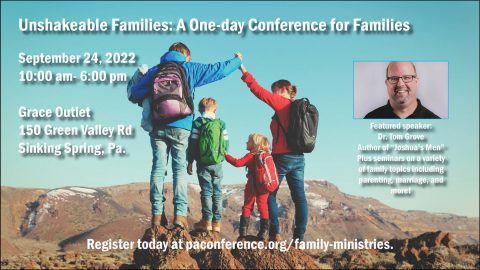 September 25, 2022
White Water Rafting Adventure – Young people 13-19+ are invited for
an afternoon of fun on the river, September 25, 2022, 1:30-5:30 pm at
the Laurel Highlands River Tour, Ohiopyle, Pa. Cost is $70 per person
and limited to the first forty who register. Learn more at
paconference.org/youth-ministries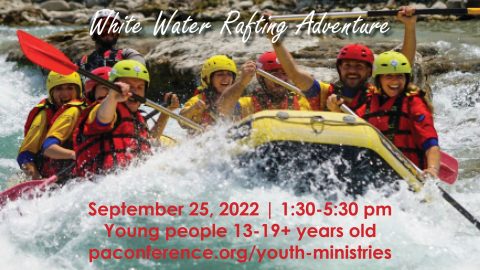 October 7 - October 14, 2022
FREE Bible Prophecy Seminar Beginning Friday, October 7, 2022 at 7:00 pm EDT
Click here for more information