>
Home
>
Special Events
>
Past Special Events
Discovering Revelation Presents Signs of the Second Coming
FREE Bible Prophecy Seminar Beginning Friday, October 8, 2021 at 7:00 pm EDT
Prophecies from the Bible are unfolding right in front of our eyes. Government chaos. Natural disasters. War and sickness across the planet. Do these cataclysmic events point to a critical change coming in the near future? Learn to decipher the prophecies of the Bible and their warnings for today, discover America's role in the final days, and find peace by understanding God's plan in last-day events. This seminar is designed for anyone curious about the prophecies of the Bible or concerned by current world events.
Friday, October 8, 7:00 PM
Prophecy's Final Countdown
Saturday, October 9, 7:00 PM
A Planet in Upheaval
Sunday, October 10, 7:00 PM
Armageddon
Tuesday, October 12, 7:00 PM
The Man of Revelation
Wednesday, October 13, 7:00 PM
The Four Horsemen of the Apocalypse
Friday, October 15, 7:00 PM
The End of Time, Part 1
Saturday, October 16, 7:00 PM
The End of Time, Part 2
Sunday, October 17, 7:00 PM
The Appearing
Tuesday, October 19, 7:00 PM
The Anatomy of Evil
Wednesday, October 20, 7:00 PM
The Ultimate Mind Game
Friday, October 22, 7:00 PM
Coming of the Lawless One
Saturday, October 23, 7:00 PM
Revelation's Sign of God
Click to REGISTER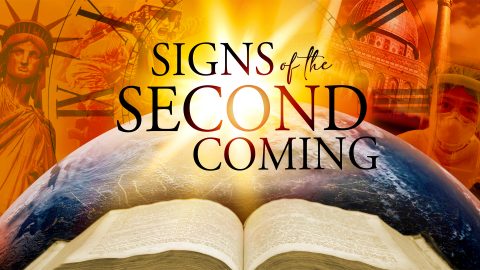 This is a FREE EVENT for the whole community!
FREE Admission & Parking
FREE Study Materials
FREE Giveaways
FREE BOOK: Final Empire
Register by clicking on the following link below